International Programs and Activities
For International Students
International students are an important part of the EGAE and support for international students is available. While instruction at the EGAE is mostly conducted in Spanish, some courses are taugh in English, thus proficiency in both languages is required for both MBA and doctoral programs. More information for international students is available at the DEGI International students page [English]  [Spanish].
For Current Students
Dual Degree Program with Florida International University
The EGAE has a dual degree program with Florida International University in Miami Florida. The basics can be obtained in this

pdf

.
The

FIU website

has additional information.    Contact the MBA coordinator Professor Víctor Quiñones for more information
(victor.quinones1@upr.edu).
International Visiting Faculty
Every year the EGAE welcoms visting international faculty to teach and interact with our students and professors.
Dr. Irma Becerra, Florida International University, USA
Dr. Guillermo Cardoza, IE Business School, Spain
Dr. Luca Gabriele Deidda, University of Sassari, Italy
Dr. Gustavo Grullon, Rice University, USA
Dr. Olivia Hernández, Instituto Tecnológico de Monterey, México
Dr. Camelia Ilie, ESADE, Spain
Dr. Maasake Kotabe, Temple University, USA
Dr. Eric Powers, University of South Carolina, USA
Dr. Betty Jane Punnett, University of the West Indies, Barbados
Dr. Harridutt Racharrán, University of Akron, USA
Dr. Fernando Robles, George Washington University, USA
Dr. Carlos Ronderos, Universidad Sergio Arboleda, Colombia
Dr. Godwin Udo, University of Texas at El Paso, USA
International Organizations and Programs

ICSB EGAE is a member of the International Council for Small Business (ICSB). Founded in 1955, the International Council for Small Business (ICSB) was the first international membership organization to promote the growth and development of small businesses worldwide. The organization brings together educators, researchers, policy makers and practitioners from around the world to share knowledge and expertise in their respective fields. ICSB currently has 11 country-based or regional affiliates with members from over 70 countries. For more information about ICSB at UPRRP, contact Dr. Karen L. Orengo Serra at (karenl.orengo@upr.edu) or visit the ICSB page.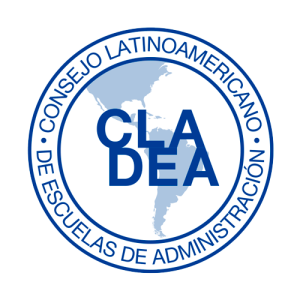 CLADEA EGAE is a member of the Consejo Latinoamericano de Escuela de Administración – CLADEA, a global network of business schools. This international organization provides support for the development of research and other joint programs and maintains bonds with the main academic institutions of the world. At the moment, CLADEA counts with182 affiliated institutions, public and private, in Latin America, North America, Europe and the Oceania. Visit the CLADEA page for more information.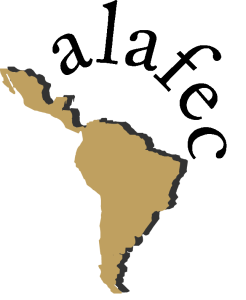 ALAFEC EGAE is a member of the Asociación Latinoamericana de Facultades y Escuelas de Contaduría y Administracion (ALAFEC) has as its main purpose supporting cooperation and understanding of its associates, with the objective of raising the level of education, research and technical qualification of the accountants, auditors, and managers with the goal of the development of Latin America. For more information about ALAFEC at the UPRPR contact Dr. Silvia Lopez-Palau at (silvia.lopez@upr.edu) or visit the ALAFEC page